​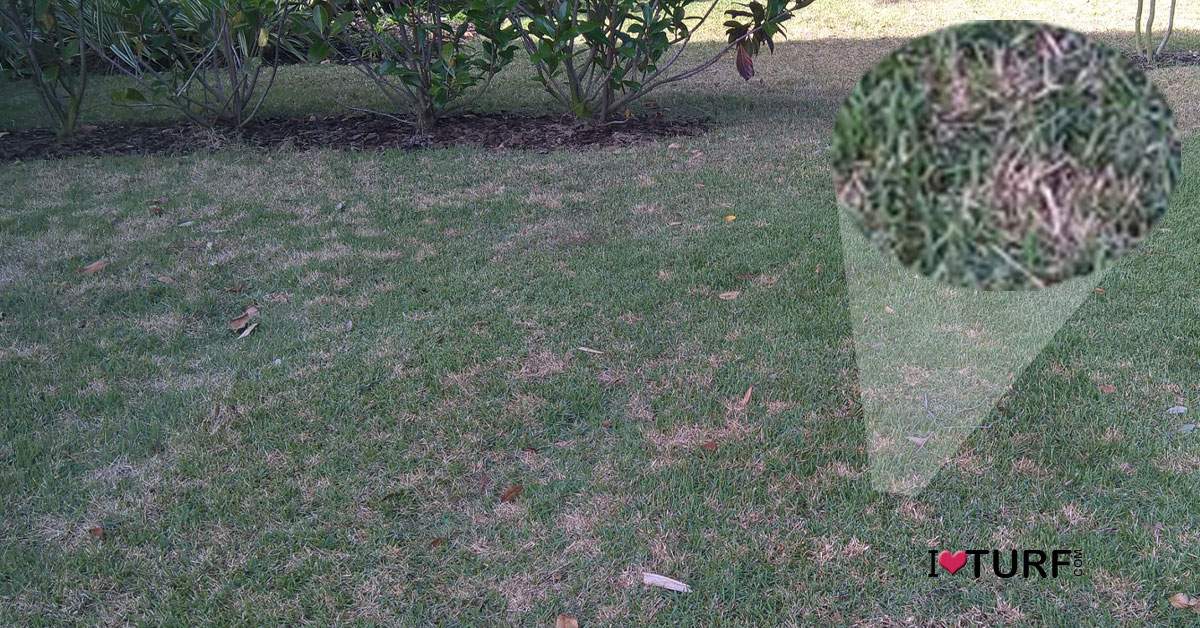 The Name is Deceiving
The name originates from the distinctive 2" round circles - the size of a silver dollar - found on golf greens. In St Augustine Grass the dollar spot forms spots of straw-colored leaves - circular in form but because of the tall canopy are 4 – 6" in diameter.
Dollar Spot is a Signal Disease
Dollar spot is signaling the lawn has low fertility. Dollar spot is most common in the spring when the turf is actively growing in warm air temperatures, but the soil temperatures are cooler preventing the uptake of nutrients.
​ Dollar Spot Cure
The cure for Dollar Spot is fertilizer - mainly Potassium and micronutrients. For my customers, dollar spot will occur the week before my regular visits and fade shortly after an application. This by design – Dollar spot is a signal that it is time to fertilize the lawn. Rarely will there be a need for fungicide treatments.
For the DIY, dollar spot is an indicator of low fertility. Allowing the condition to go uncorrected will result in the decline of your St Augustine lawn from low fertility and the impact of the disease. The best plan is to wait a week to ten days after observing the dollar spot and apply a good fertilizer with micronutrients.