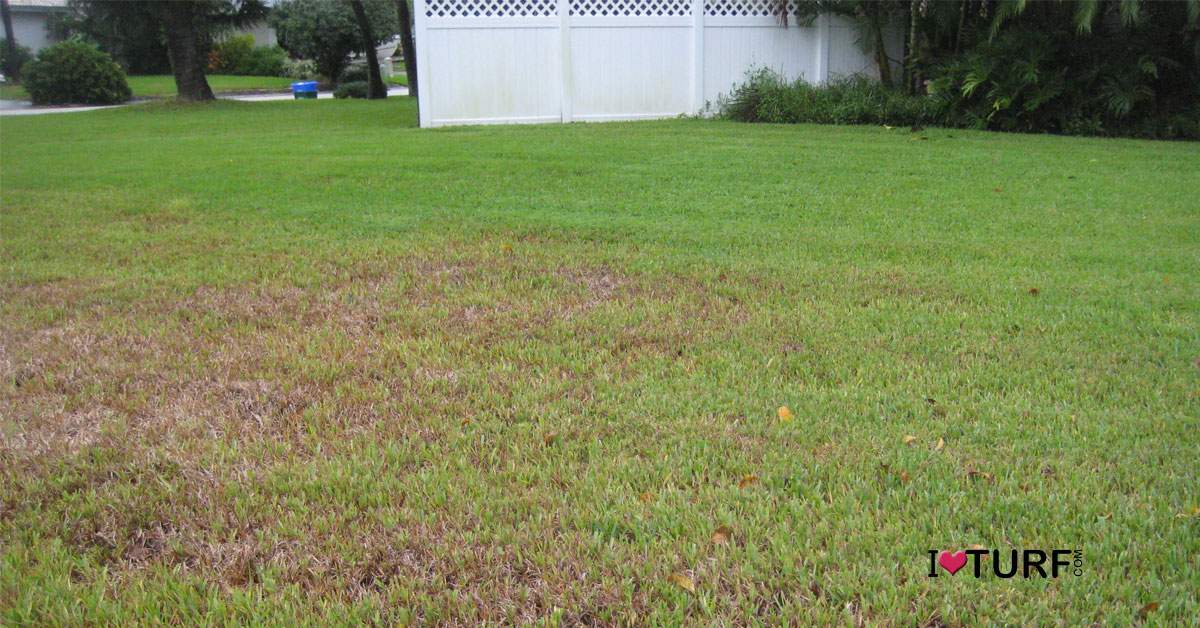 Grub Damage Mimics Water Stress
White Grub damage mimics water stress and water stress mimics grub damage – the two are hard to tell apart. The best test is to half kick, half scuff your shoe across the grass  -  like you're trying to move a throw rug - if it doesn't move – fix the irrigation. If it does move like a throw rug on a terrazzo floor – you have grubs. If you look under the sod, you may find the white "C" shaped fat little grubs laying on the soil surface.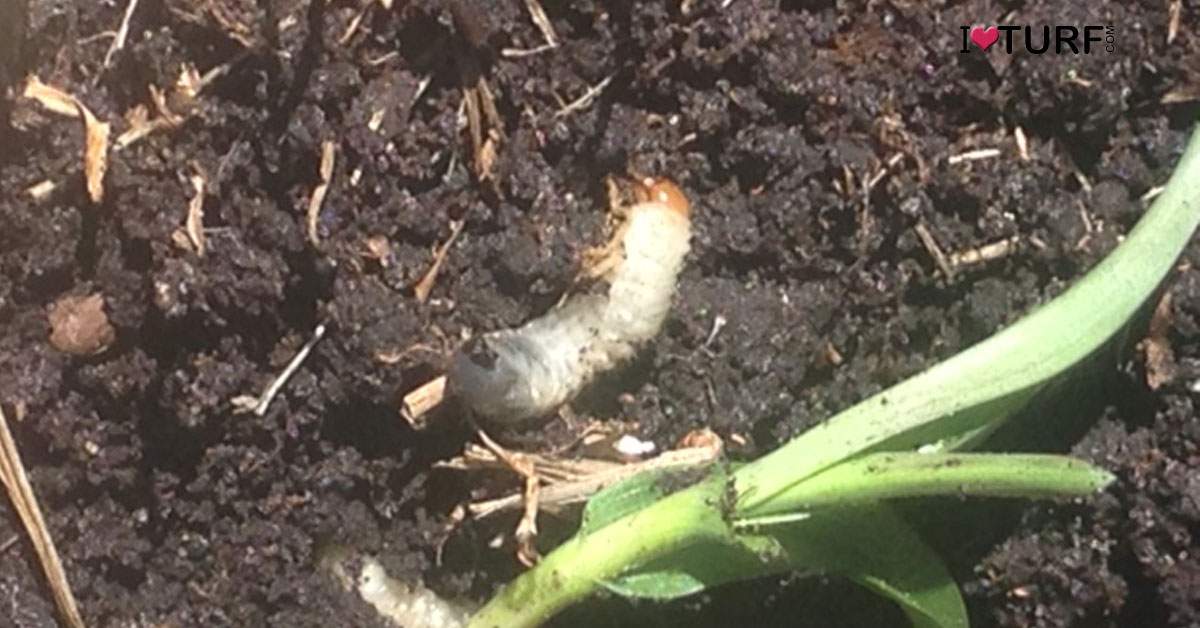 Simple Test for Grubs
Grubs have their favorite spots in the lawn. This causes random spots in the lawn that appear to be water-stressed. If grubs are the cause,  when you tug at the water-stressed sod, it should lift easily from the soil. Grubs may or may or may not be present as they burrow into the soil to avoid heat and drought.
Grub Biology
Grubs feed on grass roots from late spring to fall. For winter, the grubs burrow deeper into the soil and emerge in spring as beetles. The beetles lay eggs that hatch into grubs in the late spring and feed on grass roots all summer and into the fall.
Note: finding one or two grubs in a lawn does not indicate your lawn has a grub problem. A few grubs are beneficial – their burrowing helps aerate and excrements fertilize the soil. It is when they overpopulate an area that causes lethal damage. The treatments I use do not eradicate grubs – they maintain population levels below damaging levels.
Control
If you had grubs last year, you'll probably have them every year and most likely in the same spot. Apply a granular insecticide labeled for grubs in the evening and water in the application with 0.25 inches of water. Be sure to apply the insecticide a 2 – 3 feet beyond the damage.
The prime time to treat for grubs in Pinellas County is June through August - while grubs are small and easy to kill – long before the damage appears. I start treating for grubs in mid-June through August with synthetic botanical insecticide for sub-surface insects. The treatments are broad-spectrum and reduce mole crickets, weevils, and ants in the lawn and landscape.
Post Damage Recovery
If you have grub damage apply a good insecticide and turn on the water. The grub damaged turf is like fresh sod and needs to be watered daily to recover.