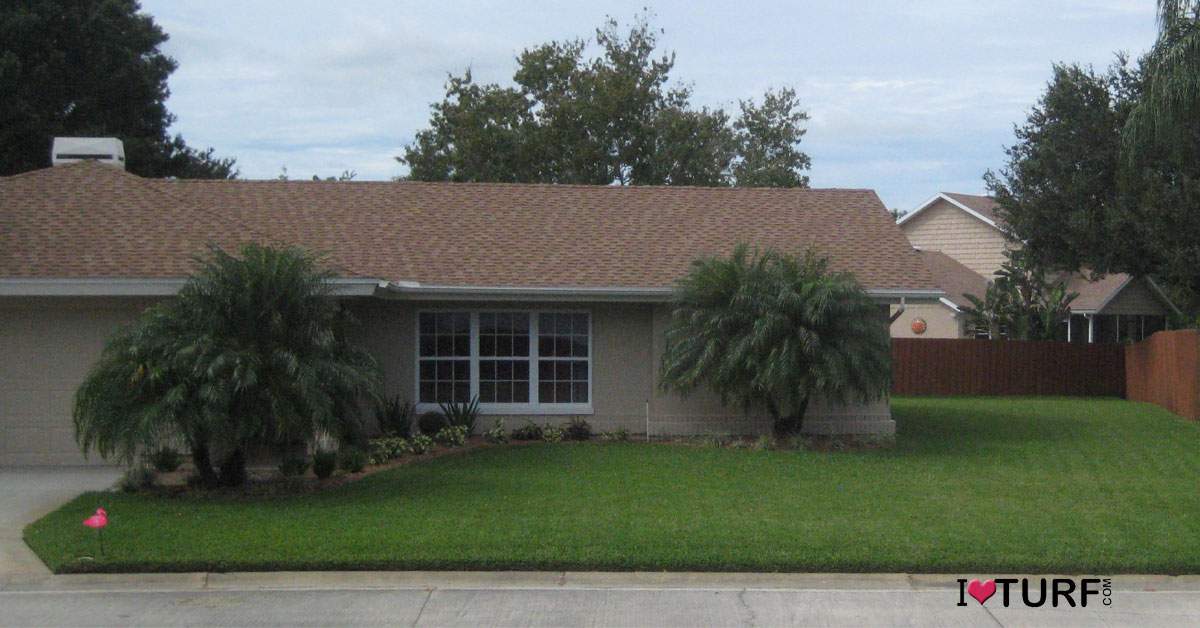 Highest and Best Use
For the Pinellas County urban environment, a St Augustine lawn is the best. A healthy lawn is good for the environment and is good for you. A St Augustine lawn is a  biological filter around your home that cleans, filters, cools and looks great.
St Augustine Law is a Biological Filter Around Your Home
St Augustine lawn will:
Filter out dust, pollen, and pollution
Absorb carbon dioxide from the air we breathe and return oxygen
Cool the air and soil
Filter rainwater
Prevent erosion
And last but certainly not least – A St Augustine lawn is a beautiful setting for your home!
If it is so Great, Why Isn't Pinellas County Wall to Wall Turf?
I make a good living growing grass but I will be the first to tell you it does not need to cover the entire planet. First, we need diversity – trees, palms, shrubs and ground covers have a place and purpose in the landscape. Second, turf is the most expensive element of the landscape to maintain – so it should be used sparingly.
I recommend about 75% of the front landscape area to be turf and little to none in the backyard. The backyard should be an outdoor room and St Augustine is not suited for traffic, sports, and playgrounds or even relaxing. Decks, pavers or mulch under a canopy of Palms or trees is best.
I'm Convinced I want a Nice Lawn, Where Do I Begin?
Start with WATER! The number one determining factor for the success or failure of a St Augustine lawn is water. So the first thing to do is either install a well and pump irrigation system or repair the existing system. The better the irrigation system the better the lawn will look.
Raise the mower. St Augustine grass must be mowed at 3" or above to thrive.
Fertilize the lawn and kill the bugs. Most lawn spraying companies can do this service for less than you can do it yourself. If you still want to try it yourself, go for it – just stay on a regular feeding and pest control schedule.
Soon you will have a beautiful setting for your home that is healthy for the environment and healthy for you.
Caution: Using potable water for a water source is not recommended. You can pay for a well and pump in the first year with the money you'll spend on water from the city.